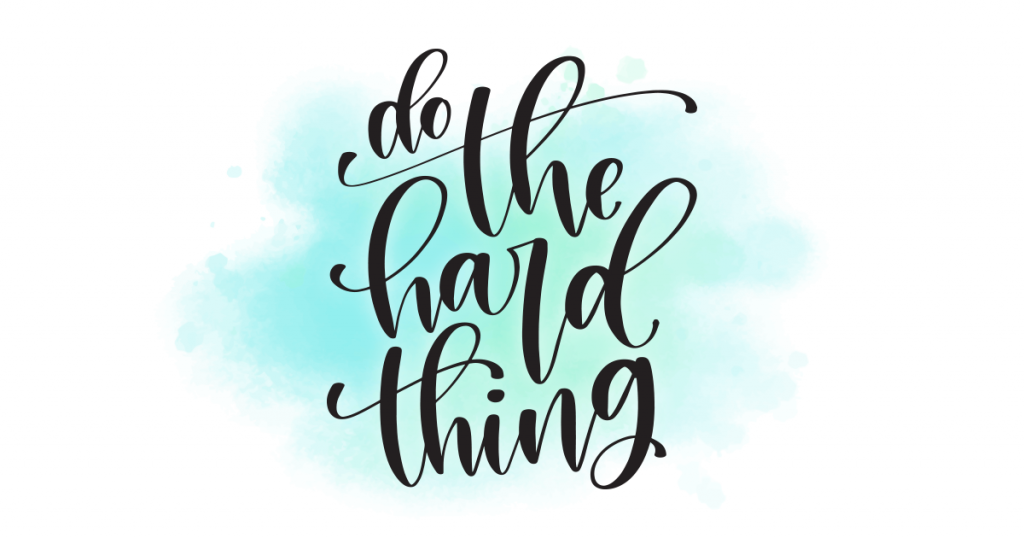 Six years ago, on Ant's birthday, I wrote this.
It went low-key viral and because he loved me writing about him, it was the best present I ever gave him.
Today would have been his 42nd birthday.
And of course, the best present I could give him would be to write about him again. Which I've done below. I was aiming to share a core belief of his I think could be useful to pretty much anyone, in pretty much any challenging situation – big or small.
What I wrote ended up being much more personal than intended, but hopefully the core message still comes through because I'd love to hear from people in the future that they channelled Ant's words of 'do the hard thing' during a hard time they faced … and it helped them get through that time.
Happy birthday Ant. I love you and miss you more than anyone can imagine.
—-
DO THE HARD THING
What do you do
when the person
who has walked beside you
through every major challenge
of your adult life
is taken from you?
If you're me,
your first response
will be to run.
As far away
from this bullshit challenge
as you can.
To not even try
to deal
with the undealwithable.
You'll decide
the only sane thing to do
is check out of this life.
So you can go join that person.
Wherever it is they are.
—
Unfortunately.
Fortunately.
You will have other people in your life
who will hold gently
on your shirt
as you try to run away.
Just like he used to.
And those people.
(Damn them.)
Will ask:
Kel, what would Ant want you to do right now?
And you will sob,
with despair and exhaustion
because you know
exactly
what he'd want you to do.
He'd want you to
do the hard thing.
—
When faced
with the unfaceable
many of us head straight
for the path
of least resistance.
The easy way out.
This has always
been my first preference.
But Ant knew.
He knew.
The path of least resistance.
Running from your problems.
Those are short term solutions.
He wasn't interested
in short term solutions.
He saw great value
in doing the hard thing now
to save you
having to do a harder thing later.
In the past five months,
I've had to do many hard things.
But the hardest.
Was deciding to stay.
Here, on earth.
Without him.
You'd think that would be
the easiest decision.
I mean – the kids, right?
If you think that
you don't understand
what we had.
23 years of love.
Yes.
But also
23 years of
making each other
a slightly better version of ourselves
today
than we were yesterday.
23 years of dreaming.
Of working.
Towards those dreams.
Together, as a team.
Together.
As a team.
So, yes.
The hardest
of all the hard things I had to do
was decide to stay.
Here.
Without him.
And then.
Then
I had to decide …
Who do you want to be,
Kelly,
in the face of this
devastating loss?
Do you want to be bitter?
Angry?
Do you want to be the person who
goes through life feeling
the world owes you something
just because you've lost 
the love of your life? 
Just because your kids 
have lost their dad?
Their
highly present
utterly devoted
beloved
and loving
dad?
No.
I do not want to be
bitter.
Or angry.
Or entitled.
I want to be the person
I would be becoming
if Ant was still here.
Holding me accountable.
Pushing me always.
To be
a slightly better version of myself today
than I was yesterday.
A little kinder.
A little more open-minded.
A little more present.
A little more grateful.
A little more generous in spirit.
—
Ant.
I love you.
I miss you.
I don't want to
do the hard thing.
I don't want to do life without you.
But I want to
make you proud.

And I want to be
the person
our kids need me to be.
So, every day
I promise to do the hard things of …
Choosing living over existing.
Finding light in the dark.
And moving forward knowing
that while you will
never again
be by my side
you will always

always
be in my heart.