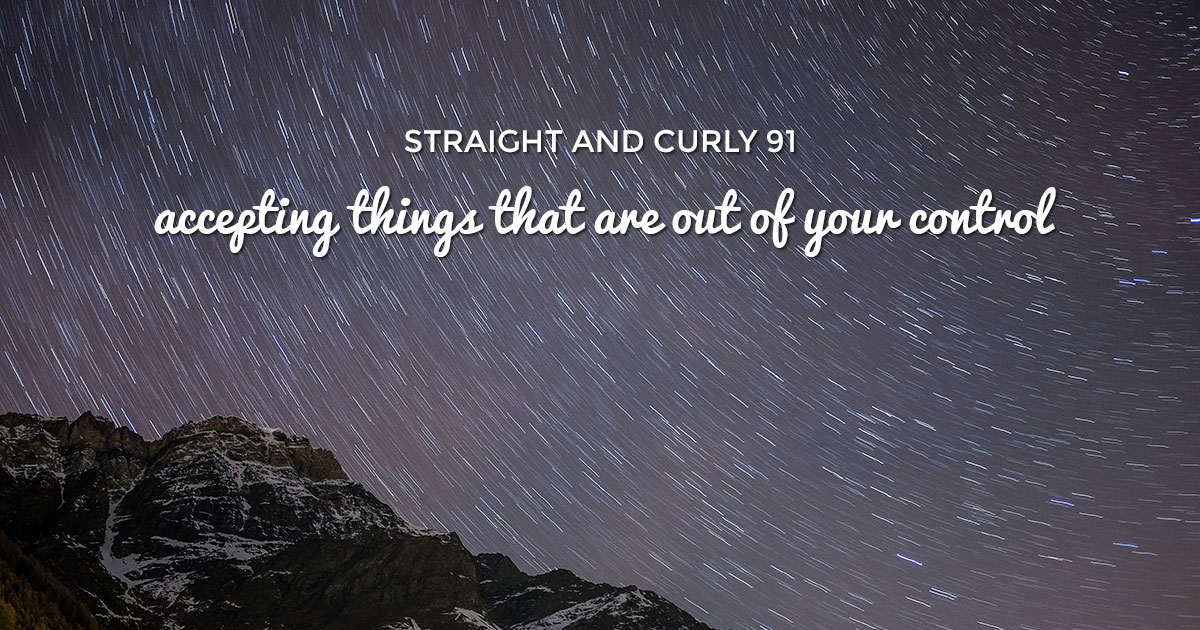 Oh how I laughed when Carly suggested this topic for an episode of the show. I've spent my whole life refusing to accept things are out of my control so I didn't think I had any worthwhile suggestions for going the other way. Turns out I did, however. And since my word for 2018 is acceptance … recording this episode was very therapeutic!
Here are some of the things we mention:
Your right to totally drop your bundle
The Art Of Yucky Pages
Finding the positive
The difference between reality and your perception of reality
Killing nostalgia
Understanding what the world owes you. Hint: It's nothing.
Feeling your feelings
Understanding that no one's life is perfect
Concentrating on the things you can control
Planning for the future and living in the now
Things we mention
—-
Want to come talk about it? Join our Straight and Curly group on Facebook? It's free so what are you waiting for?! And don't forget – we wrote a book! Buying it is a great way to support the show and there are some low-cost options available 🙂
Not sure how to listen in to these podcasts?
If you have an iPhone – the easiest thing to do is open up the Podcasts app (which is on all iPhones) and search for 'Straight and Curly'. When it comes up, simply subscribe. Once you're subscribed, all our episodes will automatically download to your phone (and we will love you to the moon and back).
On any device, you can also now listen to the show via Spotify! Just go to podcasts in Spotify and search for Straight and Curly.
You can also listen to the show directly via the player below 🙂
Photo by Kinson Leung on Unsplash