Some days I've got nothing. No mojo. No motivation. No get up and go.
They're the days where I can't concentrate, am easily frustrated by six-year-old questions of 'why' and protestations of 'but', and if I had my way, I'd go back to bed and sleep away the day.
But of course …  I don't.
I sit at my desk and plug away. Just like I do every day.
And I am reminded that when you have big goals, it's consistency that matters. Showing up Every. Single. Day and doing some little thing that takes you a tiny bit closer to your big dream.
It's coal-face stuff. Totally beige 'one foot in front of the other' stuff.
No magic bullets.
No secret sauce.
Zero glamour.
Too many of those 'one foot in front of the other' days in a row and it gets to feeling like we're not actually getting anywhere right? And we start to get frustrated about All. The. Things. We're. Not. Getting. Done!
I've had far too many of those days lately. Which is why this Zen Habits post caught my imagination a bit. And which is why I am trying something new in August. Instead of endlessly fretting about all the things I'm not getting done, in August I am taking time to note what I am getting done. I (and others!) have been sharing these on Instagram using the hashtag #ididaugust.
Why not come join in the fun. And by the end of August I suspect you might get a feel for just how effective boring old 'consistency' is too 🙂
---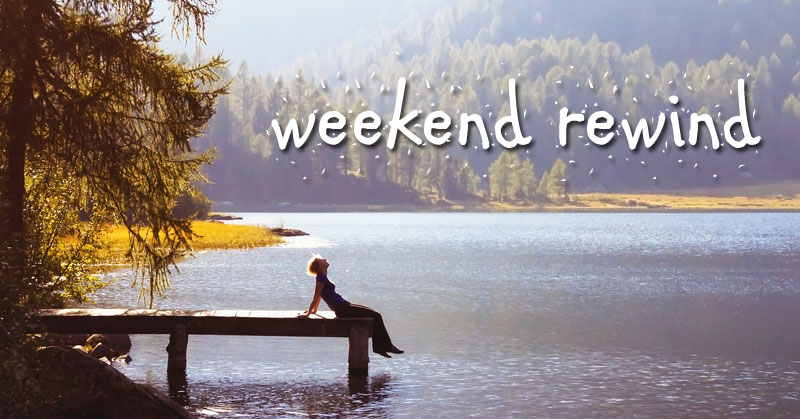 Meanwhile, it's Weekend Rewind time with Bron, Son and me!
Bloggers, why don't you link up your favourite post from the week just gone (it doesn't matter which of us you link up at, your post will be visible on all of our sites). Readers, why not check out some awesome blogs you may not have come across before.