Hey there! If you're looking for The Smile Collective, you've found it … sort of! The Smile Collective was a passion project of mine but I had to let it go due to an extreme need to simplify my life (see – practising what I preach!) But never fear, the manifestos live on!
If you're looking to simply download and print them for your own use … or to give to a friend as a gift, you can click the links below (they are sized at 8×10 – a standard picture frame size):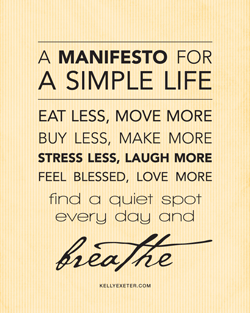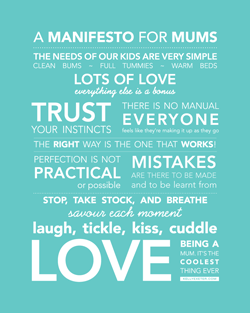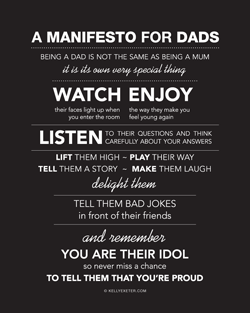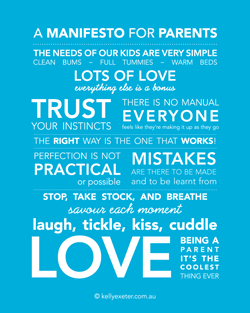 If you want A Manifesto for Mums or A Manifesto for a Simple Life in a different size or format (like say a tote bag or cushion), you can get these from Red Bubble. The Red Bubble store is a little confusing however so feel free to click directly on the image below to be taken straight to the right page.