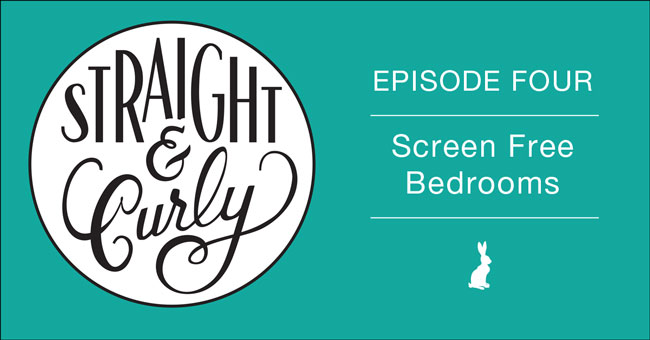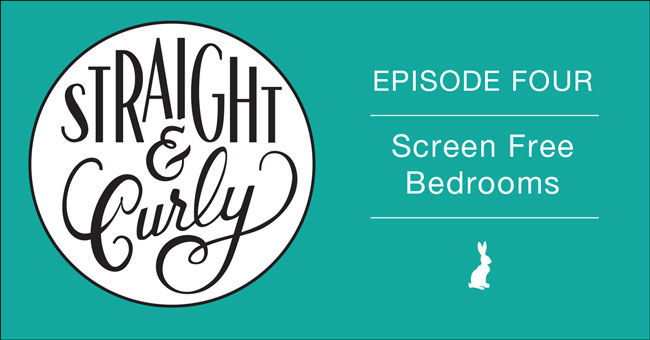 If there was an episode in this launch week of ours that I was worried about getting hate mail about, this is the one. People are very protective and defensive about their need (and their right!) to have their phones and TVs in their bedrooms. But … it's been definitively proven that screens in bedrooms mess with our sleep.
In this episode Carly and I talk about the fact that there are exactly two things a bedroom is for … and neither of those two things involves a screen 🙂
Not sure how to listen in to these podcasts?
If you have an iPhone – the easiest thing to do is open up the Podcasts app (which is on all iPhones) and search for 'Straight and Curly'. When it comes up, simply subscribe. Once you're subscribed, all our episodes will automatically download on to your phone (and we will love you to the moon and back).
If you're on your computer, the direct link to our show in iTunes is here. Once you've subscribed in iTunes, it will download our episodes into your iTunes and you can then add them to whichever iDevice you like from there.
And if all else fails, you can listen to the show directly via the player below 🙂