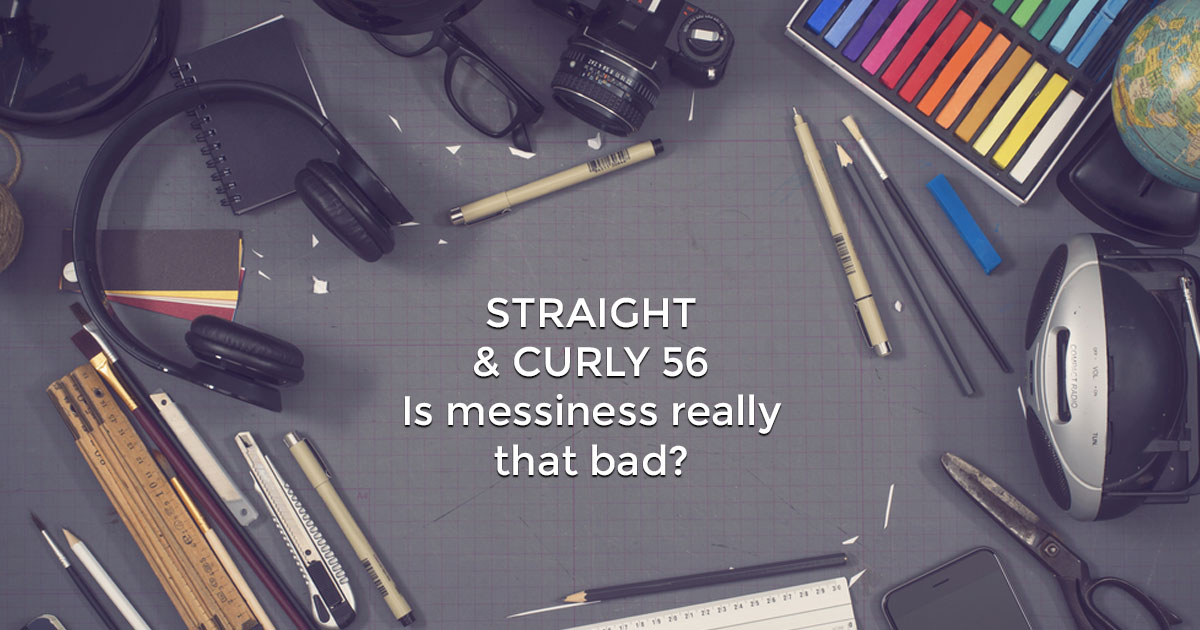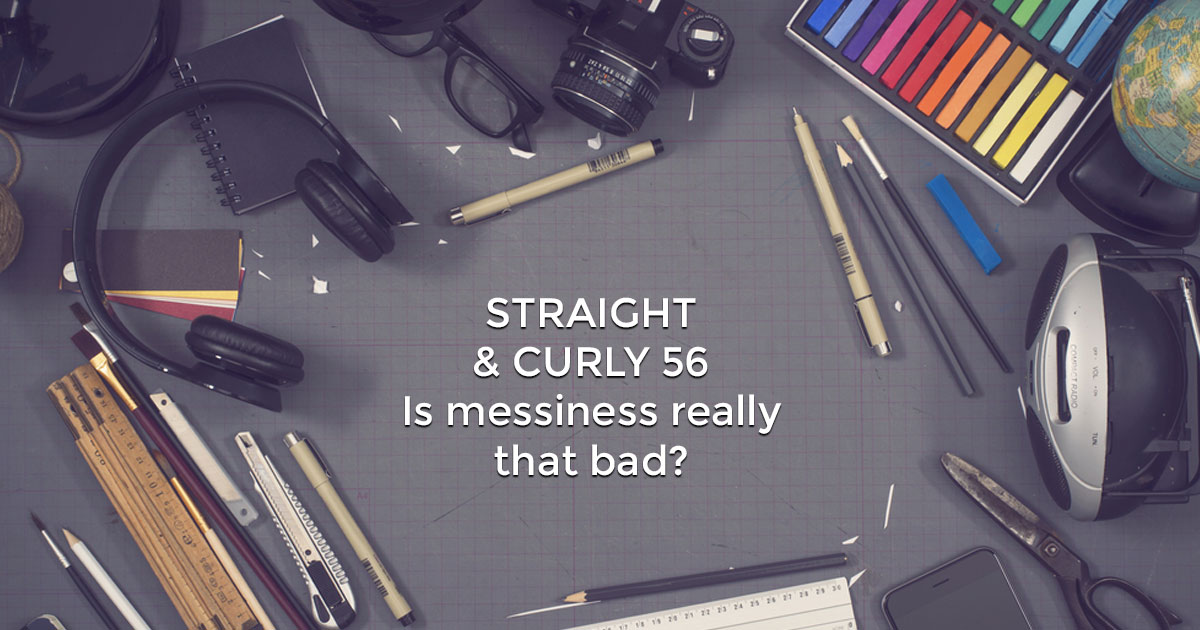 Spoiler alert: in Kelly's world, the answer is 'Yes'. A neat freak from way back (like waaaaay back), Kelly doesn't care that messiness is associated with higher intelligence and creativity.
Meanwhile, Carly is a 'dropper'. She'll leave a trail of stuff behind her, but she'll always go back and clean it up. Which means it's left to her to go into bat for messy people and frankly, she does quite a good job of it.
Want to come talk about it? Join our Straight and Curly group on Facebook? It's free so what are you waiting for?!
Not sure how to listen in to these podcasts?
If you have an iPhone – the easiest thing to do is open up the Podcasts app (which is on all iPhones) and search for 'Straight and Curly'. When it comes up, simply subscribe. Once you're subscribed, all our episodes will automatically download to your phone (and we will love you to the moon and back).
If you're on your computer, the direct link to our show in iTunes is here. Once you've subscribed in iTunes, it will download our episodes into your iTunes and you can then add them to whichever iDevice you like from there.
If you're on an Android phone, you will need to first install a podcast app (Podcast Addict is one that's been recommended – there is a free version) and then search via that app for 'Straight and Curly'.
For a more detailed breakdown of the above, check out Nicole Avery's post here.
And if all else fails, you can listen to the show directly via the player below 🙂