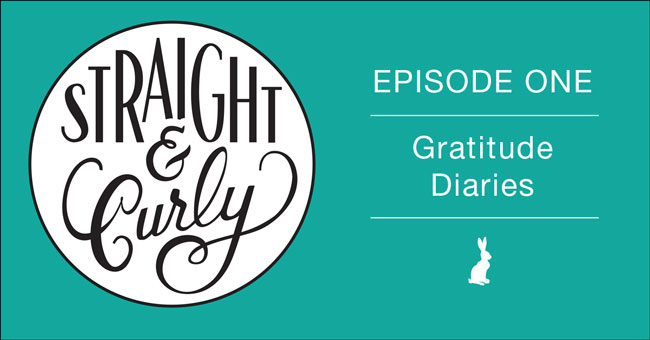 Remember that podcast I was launching with my amazing friend Carly Jacobs from Smaggle? The one that's for self-improvement junkies where we road test one self-improvement/productivity type 'thing' each week and share our findings?
Well the first episode is now live and we jump straight into Gratitude Diaries. Mainly because we've both failed epically with gratitude diaries in the past and we're trying to figure out where we're going wrong! So come listen in and then let us know if you've had great success with gratitude and if you have any tips for helping people get the most out of them!
—-
Not sure how to listen in to these podcasts?
If you have an iPhone – the easiest thing to do is open up the Podcasts app (which is on all iPhones) and search for 'Straight and Curly'. When it comes up, simply subscribe. Once you're subscribed, all our episodes will automatically download on to your phone (and we will love you to the moon and back).
If you're on your computer, the direct link to our show in iTunes is here. Once you've subscribed in iTunes, it will download our episodes into your iTunes and you can then add them to whichever iDevice you like from there.
And if all else fails, you can listen to the show directly via the player below 🙂