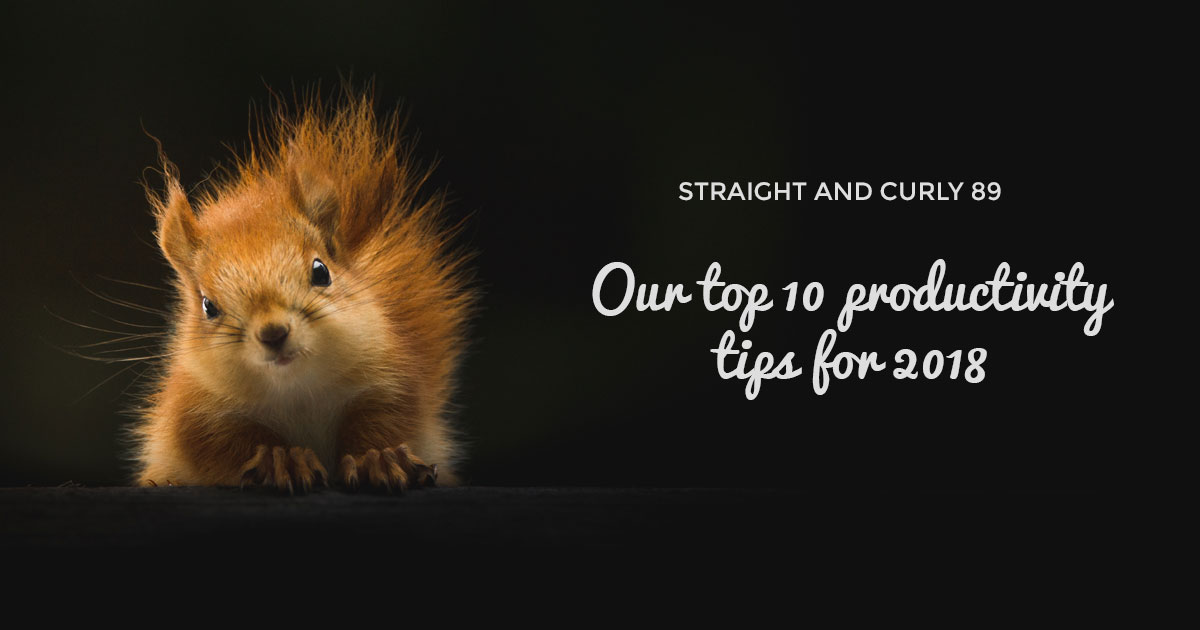 And we're back! It's our first episode for 2018 and after surveying our Facebook group, the consensus was 'we want more productivity tips'! They ask, we try to deliver. In this episode we share these ten:
Focus on happiness
Block yourself from social media (using Carly's patented combination of the Forest and Self-control apps)
Start an accountability log
Take advantage of the Zeigarnik Effect
Associate a task with an unrelated task
Get good sleep
Schedule out your to-do list
Make sure you have buffer times in your days
Make time for daily exercise
Just start
Things we mention
—-
Want to come talk about it? Join our Straight and Curly group on Facebook? It's free so what are you waiting for?! And don't forget – we wrote a book! Buying it is a great way to support the show and there are some low-cost options available 🙂
Not sure how to listen in to these podcasts?
If you have an iPhone – the easiest thing to do is open up the Podcasts app (which is on all iPhones) and search for 'Straight and Curly'. When it comes up, simply subscribe. Once you're subscribed, all our episodes will automatically download to your phone (and we will love you to the moon and back).
On any device, you can also now listen to the show via Spotify! Just go to podcasts in Spotify and search for Straight and Curly.
You can also listen to the show directly via the player below 🙂
Photo by Geran de Klerk on Unsplash