So folks, how has your week been?
Mine's been better than last week thankfully and just in case I needed some perspective to make myself feel better about life at the moment, there's plenty of that going round too. Given how often I dare go for walks by myself in broad daylight and given whooping cough had just made a comeback when Mia was born and I was terrified for the first three months of her life, this might actually be the best week ever.
Related: I am currently working on simply being grateful for the good things in my life without any need for reality checks/perspective. The  thought of drawing any comfort at all from the fact that no matter what my problems are there are people in the world suffering more than me? That does not sit well in my gut.
So what have I got for you this week in links (other than the above)
---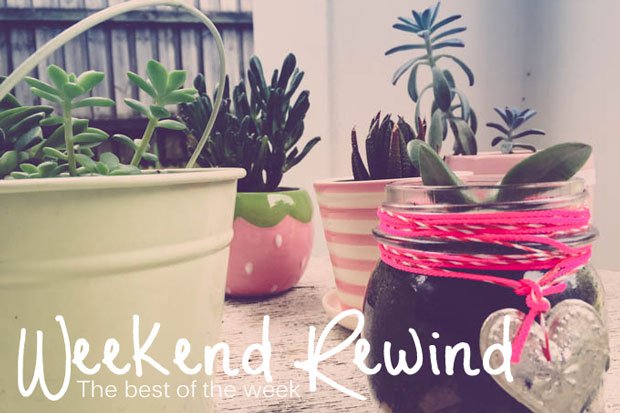 And yay, it's Friday so it's Weekend Rewind time with Bron, Sonia and Sonia.
Bloggers, why don't you link up your favourite post from the week just gone (it doesn't matter which of us you link up at, your post will be visible on all of our sites). Readers, why not check out some awesome blogs you may not have come across before.
Meanwhile, this week's super cool guest Rewinder is Simone at GreatFun4Kids.
Simone is a Kiwi mum-of-three living in Auckland, New Zealand with her sport-mad British husband, their three quirky Kiwi kids and a female cat called Dave. When she's not blogging or designing stuff, she likes to throw parties, read endless books, and satisfy her penchant for DIY. (She also has a mad travel itch). Her blog motto is "finding fun on the Rollercoaster of Life – Parties, Ideas and Honesty." When she grows up she wants to be a writer.