Do you guys want to know what I've been doing for the last couple of days? I've been typesetting/designing a book.
Yeah, I know! Who would have thought those things that look like they're a collection of pages where a bunch of words have simply been dumped on said pages actually need 'designing'. But they do. And quite a LOT of thought goes into that design too.
And what I've remembered over the last couple of days is that I really, really love book design. Really, it should be such a boring thing for any designer, but for me it's an exciting puzzle: "What fonts, line-spacing, paragraph-spacing, margin sizes, heading sizes and fonts etc should I use to make it super easy for the reader to process this author's words, ideas and story?"
So the last few days for me have been very enjoyable and buzzy.
Earlier this week I got an email from a reader wondering how she is going to be able to figure out what it is that she might want to do to make HER buzzy now her kids are older and she's thinking of returning to work. And the short answer to that is 'it's hard'! I mean, I would never have found out I love designing books had a friend not come to me one day (years ago) and asked "is this something you would do?" I certainly didn't sit around brainstorming ideas with myself and touch on that particular thing as a possibility.
So this week in links, I've collated some of the best pieces going around that might help anyone who's in a bit of a "what should I do for a crust" type of situation.
Did you return to work a long time after having kids? How did you decide what kind of work to return to?  
---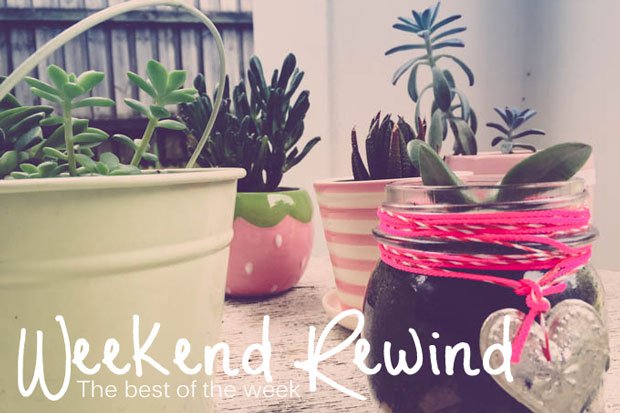 And yay, it's Friday so it's Weekend Rewind time with Bron and Sonia.
Bloggers, why don't you link up your favourite post from the week just gone (it doesn't matter which of us you link up at, your post will be visible on all of our sites). Readers, why not check out some awesome blogs you may not have come across before.
Meanwhile, this week's super cool guest Rewinder is my lovely friend Vanessa from Style & Shenanigans