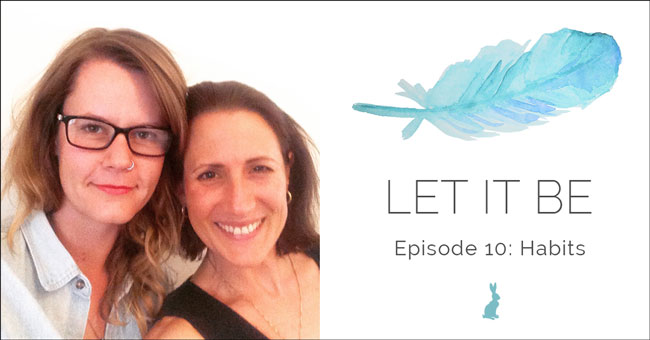 Do you think I was excited to do this episode?! Poor Brooke, I tried not to take over the entire conversation but it was so hard – habits are a bit of a huge obsession for me.
In this episode we talk about Gretchen Rubin's Four Tendencies framework plus the free counselling session Brooke managed to get from Gretchen in the guise of interviewing her for the Slow Your Home podcast. I talk about why I love habits so much (they make life easier and allow you to think less) and we also share ways to make habit formation easier.
The name of habits that naturally feed into other good habits (the name I couldn't remember when we were recording?). They're keystone habits.
If you want to read more about habits I cannot recommend these resources enough:
Not sure how to listen in to these podcasts?
If you have an iPhone – the easiest thing to do is open up the Podcasts app (which is on all iPhones) and search for 'Let it Be'. When it comes up, simply subscribe. Once you're subscribed, all our episodes will automatically download on to your phone (and we will love you to the moon and back).
If you're on your computer, the direct link to our show in iTunes is here. Once you've subscribed in iTunes, it will download our episodes into your iTunes and you can then add them to whichever iDevice you like from there.
And if all else fails, you can listen to the show directly via the player below 🙂