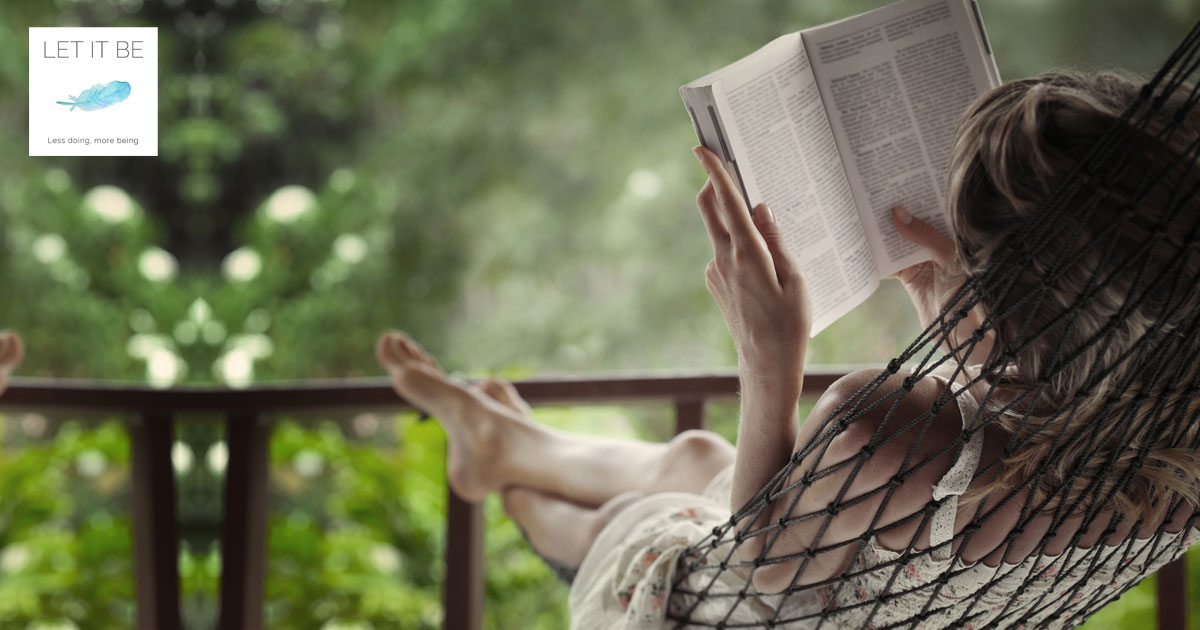 Sometimes Brooke and I like to take a break from deep and meaningful to riff on a lighter topic. This week we thought we'd talk about where and how we find downtime in our lives … and why it's so important.
I think the most interesting thing about this conversation were the more surprising ways we found to chill out. For both of us, simply being left alone to potter around the house and do chores without anyone talking to us is often considered to be downtime!
We also talk about finding time to spend alone with our partners, protecting our weekends and weeknights from too many commitments … and how taking your kids for a lovely, relaxing 'family time' bushwalk can quickly fall short of expectations!
Not sure how to listen in to these podcasts?
If you have an iPhone – the easiest thing to do is open up the Podcasts app (which is on all iPhones) and search for 'Let it Be'. When it comes up, simply subscribe. Once you're subscribed, all our episodes will automatically download on to your phone (and we will love you to the moon and back).
If you're on your computer, the direct link to our show in iTunes is here. Once you've subscribed in iTunes, it will download our episodes into your iTunes and you can then add them to whichever iDevice you like from there.
And if all else fails, you can listen to the show directly via the player below – or download the mp3 to transfer to your audio listening device of choice 🙂