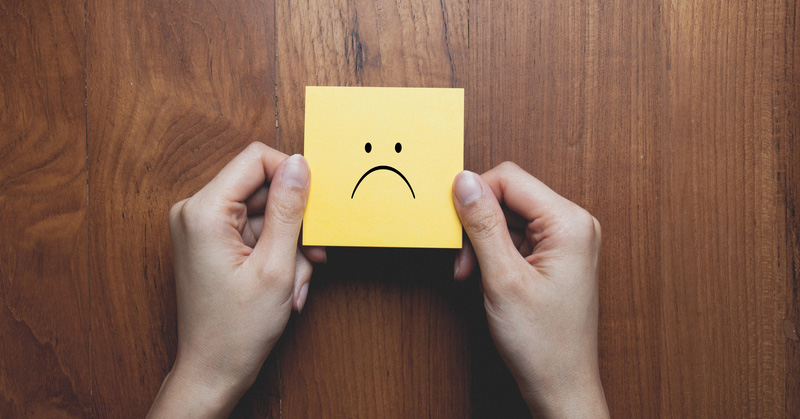 When I mentioned just over a week ago that I was going to be running a series of five posts to help people figure out what they want from life, one section of my post seemed to resonate very highly with people – the bit that pointed out
You have a great life … yet you feel desperately unfulfilled.
People feel a great deal of guilt about this.
We all know there's legitimately terrible stuff going on out there in the world beyond our borders. So what right do we have to feel unfulfilled? What right do we have to be … not quite as happy as we'd like.
The fact is – we have quite a lot of right.
I think deep down we all know that when we're unhappy and unfulfilled, we're not as great as we can be to the people around us.
We're snappy and irritable with our workmates and family.
We're vague and disinterested when it comes to people we see out in public.
We get angry over stupid things because there's this constant nagging sensation there that we just can't put our fingers on.
In a nutshell – when we're unhappy and unfulfilled, we're just not able to bring the best of ourselves to this world.
Consider the flipside of this.
You know how having just one really stressed out person in your inner circle is enough to bring everyone down?
Well the reverse applies when just one person in your inner circle is bringing the best they have to offer to the world every day … it brings everyone else around them up too.
When we're happier and more fulfilled, we're kinder to ourselves and the people in our inner circles. Because those people are experiencing patience and kindness from us, they themselves are better able to be kind to the people they come across in a given day. The ripple effect is both huge, and worth striving for.
So let's strive.
[clickToTweet tweet="Life is good, but you're not happy. What's the go with that?" quote="Let's try to understand why you're not happy"]
The most likely culprit is that you don't know what your 'thing' is. You don't know what's really important to you.
Today's world is ruled by social media and while I love social media, it tends to send us all one main message: you should be doing this/aiming for this.
Social media makes it very easy to get caught up in the shiniest part of everyone's lives, and think the things they're doing are the things we should be doing too.
I'll give you an example.
I'm a writer and thus I have a LOT of writer friends. For many of my writer friends, the holy grail is having a publisher come to them and say "we want to publish your book". My friends want to see their book in bookstores and at the airport. They want the incredible validation that comes from being 'picked'.
And it would be very easy for me to get caught up in thinking that should be/those are my goals too. But somewhere along the line I realised I really love the control and agility that comes with self-publishing. I love the ability to simply get my words into the hands of readers as fast as possible.  And I value that far more than I value seeing my books in an airport book store.
It's really important that I know this because if I didn't, I could be spending years and years of my life trying to get traditionally published and being disappointed and becoming more despondent with every rejection. Instead, I spent the end of 2013 writing a book and was able to publish it at the start of 2014. That book has resonated deeply with its target audience, has sent a lot of beautiful feedback my way and also opened a lot of doors for me.
Having my book out there in people's hands (rather than languishing in a publisher's slush pile somewhere) has made me feel incredibly happy and fulfilled over this last year and a bit.
So back to the series of five posts around the question "What do I really want from life?".
These posts are designed to:
Get you thinking about stuff you've not thought of before or consider things from a different angle to before.
Help you drill right down and figure out what is truly important to you.
Give you a feel for what you really, actually want in life.
They are designed to stop you charging after something because 'everyone else' said you should, only to achieve that thing and find out it doesn't actually float your boat in any way.
Aint nobody got time for that!
—
Annnnnd given the series has now run … here are the links to all the posts:
Day 1 | Day 2 | Day 3 | Day 4 | Day 5 | In conclusion