Hello there lovely readers – I have some exciting news. The first draft of Practical Perfection is done and now begins the fun part (for me at least): editing, refining and making it totally kick-arse! Next week I'll be back here on the blog sharing my thoughts around some new stuff I've uncovered, but today I have New York Times bestselling author Kevin Kruse guest posting for me. If you've ever heard me talk about the 'one-minute-rule' then you're going to love what follows here. Kevin shares a productivity tip from his latest book that is effectively that rule but on steroids. I've been using it ever since reading it and can confirm it's absurdly effective! Take it away Kevin!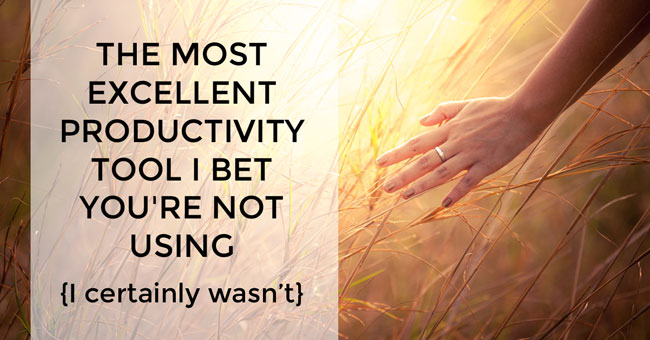 Can one small change in your habits gain you dozens of minutes each day and free up mental energy?
How do you sort your mail?
You can tell a lot about people by how they go through their daily mail. Here's how I used to do it…
After a long day at work, I come home, grab the mail from the box and walk back into my kitchen. Curious and procrastinating, I flip through the stack. Junk mail, electric bill, junk, mortgage statement, junk, junk, magazine, hand written card with no return address, junk, junk, car loan, junk, junk.
The small card certainly stands out, and I open it right away. It's an invitation for my son to go to a birthday party in a few weeks. I pull up the calendar on my iPhone. It looks like he'd be able to go. I'll have to double check there are no other plans.
I put the card down and open the electric bill. I've been blasting the air conditioning so much I wonder how big the bill is. Yikes! I decide to open the other bills to glance at when they're due.
I set the bills down and pick up BusinessWeek and flip through the pages, reading a couple headlines and thinking I'll have to remember to come back and read one of the articles.
Finally, I put the magazine down on the island and begin to cook dinner. Later that night, I'll return to the mail, sort through it, and throw out all the junk mail. I'll leave the magazine in the kitchen (cluttering my environment) and toss the rest on my desk in the office. In the days ahead, I'll reopen the bills to pay them and, if I remember, reopen the invitation, glance at the calendar again, and send back an RSVP.
While this type of "processing" of mail might not seem like a big deal, it's often a sign of how we do everything: we come back to things over and over again.
When we process our email, we might respond to each "ding" by scanning who it's from and what the subject line is. We then decide whether or not to open it. If we open it and read it, we then decide to leave it in our inbox so we can respond to it later … when we'll read it all over again.
We might take off our dirty clothes and throw them on the floor in our bedroom. Later we pick them up and throw them in a pile in the closet. Once a week—or when we can't actually close the door to the closet any longer—we get a laundry basket and put the clothes in it and then take it to the washing machine. Later we'll come back and actually start a load of laundry.
'Touch It Once' Mentality
Highly successful people take immediate action on almost every item they encounter. They know that to be efficient, they want to expend the least possible amount of time and mental energy processing things. In short, they practice a "touch it once" mentality.
Here's how I now go through snail mail using the "touch it once" principle:
I walk out to the mailbox and grab the mail.
As I walk back up my driveway, I pick out all the junk mail.
I toss the junk mail into the recycle bin in my garage before I even walk back into the house.
I easily pick out the magazines and put them in my magazines-to-be-read stack on the coffee table.
I take the remaining bills—that's all there is left, no-body sends letters anymore—and set them on my bills-to-be-paid pile next to my computer.
Because I've time blocked 30 minutes every Friday morning for paying bills, I don't even bother opening those envelopes until that time.
I actually think the 'touch it once' rule is so important I recommend you immediately take action on something if it will take five minutes or less to complete. As long as it won't interfere with a pre-scheduled task, you are generally better off taking immediate action than having to come back to it in the future.
'Touch It Once' for Email
Most people read each email item as soon as it appears, or they open their inbox, see a bunch of new messages, and immediately click each message to open it and read it.
Unless a reply requires only a couple of words, most people close the mail message to deal with later—when they'll have to open it and read it all over again!
The better way is to process every email message immediately. Here's how I actually actioned my email this morning, along with the internal debate that occurred in my mind.
11:00 a.m. My morning health rituals are complete, my kids are off to school, and I've finished two hours of focused writing time. Time to open my email accounts…deep breath.
The first email is a Google alert that I've set up to monitor my own name. It shows that my previously scheduled blog post went live this morning. I hop over to my blog to make sure it's all good and notice a typo right in the title of the blog post. Damn, I'll have to fix that in a few minutes after I scan the rest of my emails.
No! Touch it once, my inner voice reminds me. I quickly open WordPress, fix the typo, and click Publish.
The next email is from a freelancer giving me his employer identification number (EIN) so my accountant can prepare a tax document. I'll have to send that along with a note to my accountant later.
No! Touch it once. I hit Forward, add a few lines, and off it goes to my accountant.
Next email is from my lawyer, and an invoice is attached. What?! I wasn't expecting a bill. Double-click the PDF. Yep, it's correct, I had forgotten about his work on my trademark question. Ugh, I just finished paying bills yesterday.
I can print the invoice and place it in my bills-to-be-paid pile for processing during my normal weekly bill-paying time block, or touch it once. Do it now! Fortunately my lawyer takes credit cards. I fill out the credit card information on his website and send it back—it took only three minutes.
Next email … I recently joined the Pennsylvania Society and sent them my dues. Somebody needs to know if it's a nonprofit or not. How the heck do I know? Who can I pass this on to? Oh sheesh, let's just deal with it right now. I open a new tab in my browser and go to their web page. Quickly scan their About page. No mention of 501(c)3 nonprofit status. Reply to email: Don't think so. Send. Done.
Next email … Someone asking about my speaking fee and availability. I forward it to my virtual admin. Don't even type anything in it; she'll know what to do.
After I either clear out all the emails or come to the end of my 30-minute time block, I just close my email completely and come back to it again late in the afternoon.
'Touch It Once' and Calendar It
A very powerful tactic is if you can't take immediate action on an email, just calendar it for future action. (Remember, we want to use a calendar, not a to-do list.)
For example, my sister Debbie just sent me an email. Instead of replying to it, I'd like to call her to have a more detailed live conversation. But I don't add it as a task at the bottom of a to-do list. And I don't leave it in my email inbox, where it might get buried or never actioned. Instead, I set up a time on my calendar to "Call Sister Debbie."
I use Gmail and Google Calendar, so when an email message is open and I want to create a calendar appointment for it, I just:
Click the "More" button (drop-down menu) near the top center of the window.
Choose the "Create event" option from the drop-down menu.
A new tab opens up displaying a new event form in Google calendar; it defaults to the current day and time and puts the email subject line as the event title. The body of the email appears in the Description field.
Adjust the date and time as desired and click "Save." Voila!
If you're using Microsoft Outlook as your email client, it's even easier. While your email is open, just click the "Schedule" button, or you can even drag an email onto a calendar date on the right side of the screen.
For more information or to find screenshots of how to do this, just Google "how to create a calendar entry from email."
'Touch It Once' to Declutter
A messy environment can be mentally taxing, increase the time it takes to find stuff, and eventually demand scheduled time to "clean the house." A touch-it-once mentality can go a long way to keeping your environment tidy all the time.
I'm teaching my three kids to practice 'touch it once.' They used to take their dirty dishes and put them on the counter near the sink. I would eventually have to go to the sink again, pick them up again, and then place them in the dishwasher.
Now they know when they're done with their meal to pick up their plate and glass, rinse them in the sink, and put them directly in the dishwasher.
Same with their laundry. No more taking their shoes or socks off and throwing them on the side of the couch to be forgotten. If they take their shoes off, they immediately take them to their room or put them by the door.
When it comes to laundry, I even put two laundry baskets in my walk-in closet. One is for dark colored clothes (cold water) and the other is for whites (hot water). Why pick up and sort all the dirty clothes when the sorting can be done when I throw it in the closet?
So there you go – a very simple but highly effective rule.
Just think how much time will you gain when you aren't returning over and over again to "touch" the same items.
Touch it once, touch it once, touch it once!
—–
Kevin is a New York Times bestselling author. His latest book (from which the above is excerpted) is 15 Secrets Successful People Know About Time Management: The Productivity Habits of 7 Billionaires, 13 Olympic Athletes, 29 Straight-A Students and 239 Entrepreneurs and you should totally get it because it's really excellent. He lives with his three kids and two cats in Bucks County, Pennsylvania, United States.