April's all short (and not so sweet weeks) isn't it? School holidays, public holidays … it's the business-owning-mum's nightmare isn't it?!
One more short week next week (because for some reason WA gets a holiday on Monday for Anzac Day when no one else in the country does) and then before we know it, Ant and I will be on a plane to the Philippines for a tropical conference. That is both exciting and terrifying (especially terrifying for my parents who will have the pleasure of my 'busiest-two-year-old-on-the-planet's' company for eight consecutive days. And of course terrifying for me because I still haven't got my head around eight days away from my kids. But I will have to deal with it won't I?!)
Anyway, staying with theme of 'short' I have exactly two links for you all today – but they are crackers!
The first is on the topic of self doubt – something that plagues all of us at one time or another. There are so many amazing take-aways from this piece that you must go read the whole thing … but in the meantime, here are some excellent excerpts:
"I always believed that self-doubt was due to low-self esteem, but that's not the case. People with perfectly good self-esteem can experience self-doubt and people with low-self esteem don't always experience self-doubt."
"For a long time, people assumed that more confidence meant better performance. Those people were wrong. Too much self-confidence can result in a lack of effort and can make you more prone to making mistakes."
"[Which is why] some self-doubt can be a good thing. Having a little self-doubt can increase how much effort you are willing to exert in order to achieve your goal."
"You'll never banish self-doubt for good and any article that tells you that is lying. What you can do is get your self-doubt into check."
Now for the second link. Here, we are going from the sublime to the ridiculous but I heard this story on the radio this morning and HAD to share it with you guys. A singer in Russia is suing actress Mila Kunis for the punitive amount of $5000 because apparently, when they were kids, Mila stole her chicken. Why is this chick suing Mila? It surely couldn't have anything to do with the fact that she (Russian singer) has just released a song and accompanying video clip? Surely?
Now here's what you have to do.
View Mila's hilarious response to the 'lawsuit' here. And then view the video clip. The song is actually absurdly catchy so I think we all know what's going to happen from here …
And folks … you're welcome
---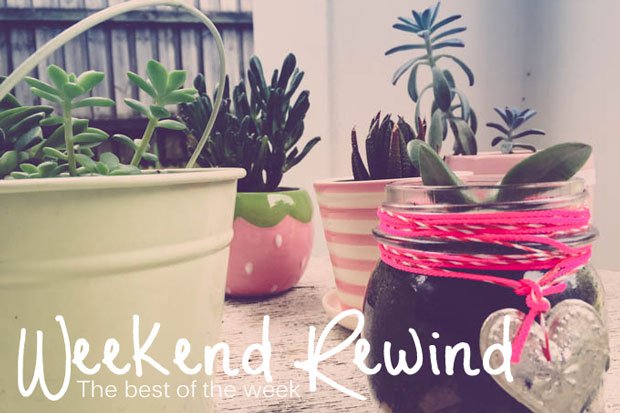 And yay, it's Friday so it's Weekend Rewind time with Bron and Sonia.
Bloggers, why don't you link up your favourite post from the week just gone (it doesn't matter which of us you link up at, your post will be visible on all of our sites). Readers, why not check out some awesome blogs you may not have come across before.
Meanwhile, this week's super cool guest Rewinder is the ridiculously gorgeous Lila Wolff