An engaging speaker whose content is relatable, practical and actionable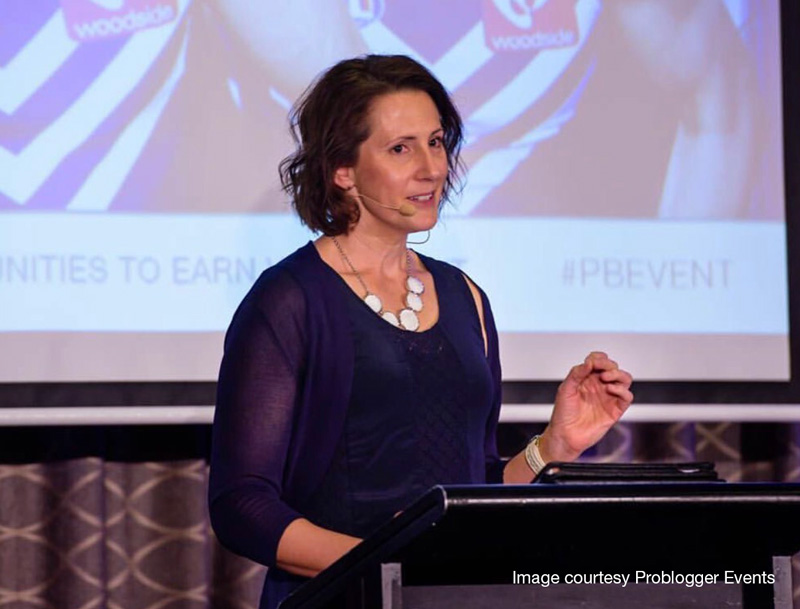 Kelly is a passionate and engaging speaker, known for providing content that is practical and actionable. Her current commitments limit her to one presentation per month. Her 2017 bookings include:
Copycon, Sydney - April 2017 (10 hacks to help you smash through every writing day)
PBEVENT 2017 - July and August 2017 (Creating opportunities to earn through content)
She has also presented for the Australian Writers' Centre in Perth.
TOPICS KELLY IS PASSIONATE ABOUT
Self-improvement
Productivity and time management
Effective management of stress and overwhelm
Small business
Blogging, writing and content marketing
WHAT DOES IT COST TO BOOK KELLY?
$1500 + GST + travel/accommodation
THE PROCESS
Contact Kelly via email to check availability and let her know more about your event
If she is available to speak, Kelly will present you with a number of presentation topics and, where applicable, rough outlines. (Kelly tailors every presentation to the specific audience.)
Once a topic is confirmed and the booking is accepted, a deposit invoice will be issued. This deposit is non-refundable as it covers the time Kelly spends researching and preparing her presentation for your event.
WHAT PEOPLE ARE SAYING
Kelly has spoken at the past two Problogger events and always delivers a lot of very practical and actionable information. Her sessions are always very highly rated and that's why we have invited her back this year.
~ Darren Rowse, Problogger

I know that having Kelly's name on The Copywriting Conference sales page was a huge draw for attendees, she's built a reputation for practical, friendly, doable advice, and she absolutely delivered on the day.
A considered, clever and beautifully designed presentation was backed up by Kelly's warm approachable delivery. And after the rave reviews in the post event surveys I'm hoping to get her back next year.
~ Kate Toon, COPYCON

Thank you Kelly!  You were fantastic.  We have received so much positive feedback from attendees – so many women said they could totally relate to your experiences.  I think you nailed it!  Thanks again.
~ Annie Belcastro - Western Suburbs Business Association

"Kelly has a knack for engaging her audience, and has them hanging off every word. She has a great deal of knowledge, and clearly enjoys sharing it with others. Everyone left our event feeling inspired, motivated and many of them launched their own blogs based on her advice. I am happy to recommend her as a speaker." 
~ Alecia Hancock, Australian Writers' Centre, Perth