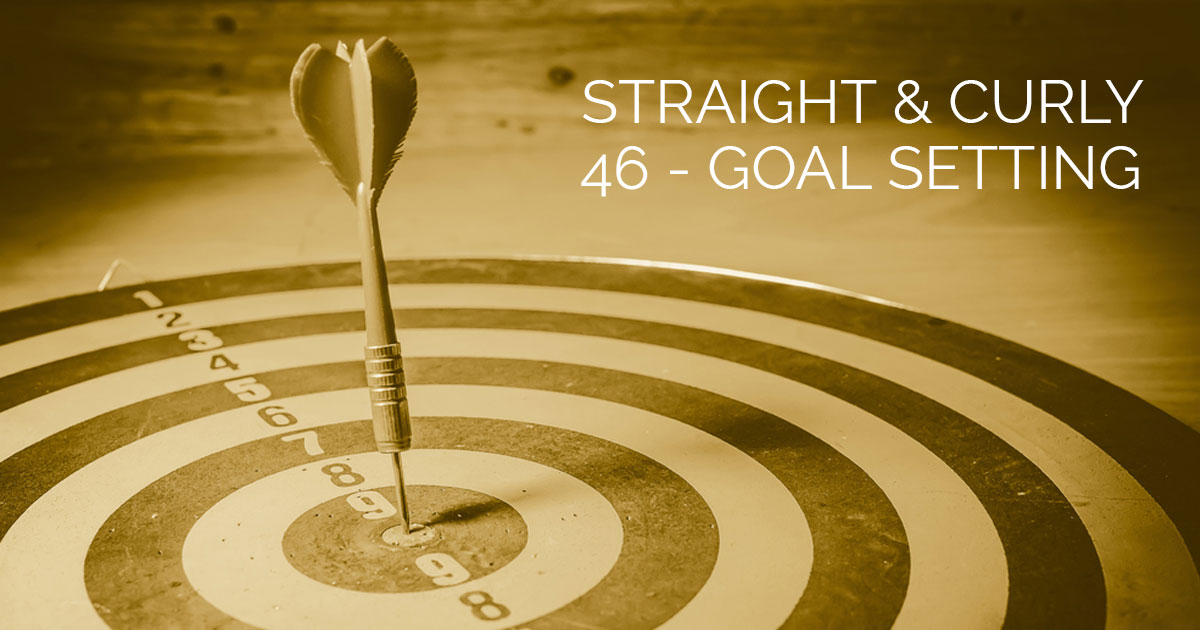 If I was given to overthinking, I would be paranoid that I come across as a bit of a smug asshole at the start of this podcast.
If I was given to overthinking …
Goal setting and the relentless pursuit of said goals are woven into the fabric of my being. And Carly is very similar. Her personality type is highly driven by the need to tick things off lists and be highly productive.  So goal setting + following through on those goals is something we both do very naturally and kind of assume everyone else is the same.
Except everyone else is not the same. As evidenced by Jade's question in our Straight and Curly group on Facebook:
Would love a podcast on goal setting and getting things done etc.  I'm great at making goals, but then come to a month later and realise I haven't actually done anything towards them.
In this ep we talk about the things that might be getting in the way of people achieving their goals while sharing tips for smarter goal setting and follow through. And because it sums everything up so nicely, this SMART acronym gets a run at the end. It states that effective goals are:
S – specific, significant, stretching
M – measurable, meaningful, motivational
A – agreed upon, attainable, achievable, acceptable, action-oriented
R – realistic, relevant, reasonable, rewarding, results-oriented
T – time-based, time-bound, timely, tangible, trackable
Want to come talk about it? Join our Straight and Curly group on Facebook? It's free so what are you waiting for?!
Not sure how to listen in to these podcasts?
If you have an iPhone – the easiest thing to do is open up the Podcasts app (which is on all iPhones) and search for 'Straight and Curly'. When it comes up, simply subscribe. Once you're subscribed, all our episodes will automatically download to your phone (and we will love you to the moon and back).
If you're on your computer, the direct link to our show in iTunes is here. Once you've subscribed in iTunes, it will download our episodes into your iTunes and you can then add them to whichever iDevice you like from there.
And if all else fails, you can listen to the show directly via the player below 🙂
r="0″>