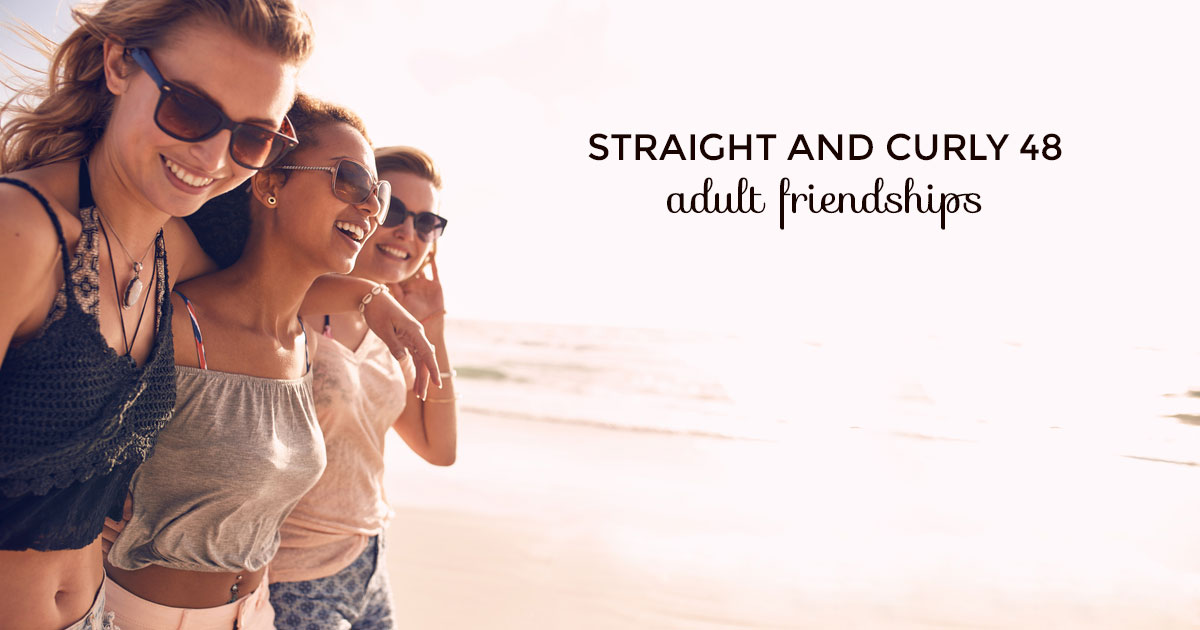 The topic of adult friendships has been a much-discussed one in our Straight and Curly group on Facebook. Mia's question neatly summed up most of what people were asking:
I know friendships morph over time and with age and seasons of life, and I know friendships can take many forms, but I'm always curious how other people's adult friendships work. How often do people speak to or see their friends? What constitutes a best friend? Is the idea of a best friend as an adult ridiculous? What do you expect from a friend and how do you know when you measure up as a good friend to others? 
We had great fun teasing this out in the context of our own friendships!
Want to come talk about it? Join our Straight and Curly group on Facebook? It's free so what are you waiting for?!
Not sure how to listen in to these podcasts?
If you have an iPhone – the easiest thing to do is open up the Podcasts app (which is on all iPhones) and search for 'Straight and Curly'. When it comes up, simply subscribe. Once you're subscribed, all our episodes will automatically download to your phone (and we will love you to the moon and back).
If you're on your computer, the direct link to our show in iTunes is here. Once you've subscribed in iTunes, it will download our episodes into your iTunes and you can then add them to whichever iDevice you like from there.
And if all else fails, you can listen to the show directly via the player below 🙂