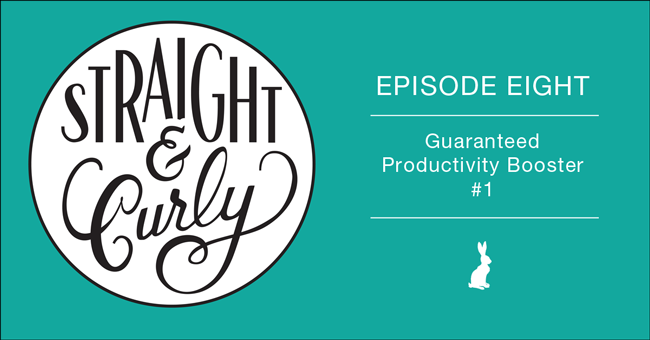 Every so often in this podcast Carly and I are going to share a guaranteed productivity booster (yes, big call we know!).
Today is our first and it might seem a little on the boring side: go for a walk.
A brisk walk has been shown to be just as effective as antidepressants in mild to moderate cases of depression – the feel-good endorphins walking releases also help reduce stress and anxiety. So for positive mental health, walking's an absolute must. But how is it a productivity booster?
Well, we will assert that positive mental health is, in itself, a productivity booster. But there's more to going for a walk than that …
Not sure how to listen in to these podcasts?
If you have an iPhone – the easiest thing to do is open up the Podcasts app (which is on all iPhones) and search for 'Straight and Curly'. When it comes up, simply subscribe. Once you're subscribed, all our episodes will automatically download on to your phone (and we will love you to the moon and back).
If you're on your computer, the direct link to our show in iTunes is here. Once you've subscribed in iTunes, it will download our episodes into your iTunes and you can then add them to whichever iDevice you like from there.
And if all else fails, you can listen to the show directly via the player below 🙂