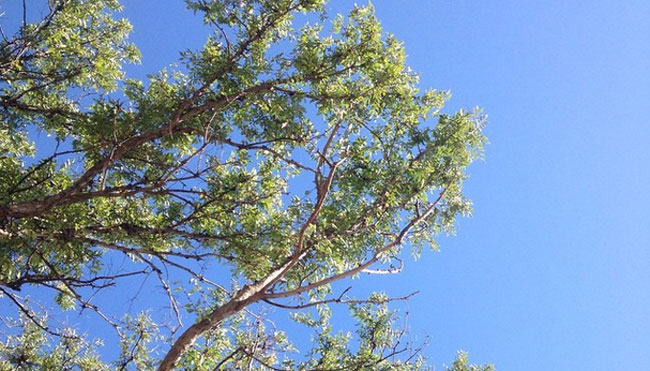 And whoosh. Just like that, a quarter of the year is done and dusted.
January was such a good month. All the things Ant and I put in place last year to make life better for our little family was paying off; we were all enjoying the extra time we had together sans stress-induced narkiness and impatience. January was so good in fact, we signed the lease on a new office. I wasn't really up for the stress of moving offices but hey … I figured I had till April to get my head around that.
Then February arrived and suddenly, we had to move house. The second we recovered from that very stressful and intense three week period, this happened and we're still dealing with the fall out from it. And will be for a while yet.
Then yesterday? Yesterday April arrived and it was moving day for Swish Design.
Good times!
Interestingly, the stress of the last two months made the stress of yesterday's move seem like … pretty much nothing. Silver linings. They're a thing!
Anyway, so I don't find myself hating on 2015 too much, I thought the end of the first quarter was a good time for 'taking stock' with some of Pip's prompts. Here's what else I've been up to in recent times:
Making: an Easter bonnet (or rather, an Easter hat). Quite proud given this was a first time effort!
Cooking: the same four meals on rotation because I have no imagination.
Drinking: black coffee – yes I have finally managed to make this work for me!
Reading: Liz Gilbert's Eat Pray Love. As with all 'blockbuster' type books, I am late to the party.
Wanting: for nothing so long as my family are happy and healthy.
Looking: forward to the footy season starting this weekend (#gofreo).
Playing: catch up.
Deciding: how to dress up my new office. It's looking a little bare at the moment!
Enjoying: the cool Autumn mornings and the big blue Autumn skies here in Perth.
Liking: how my body is changing from doing consistent strength work for the first time in my life (thank you CrossFit) .
Wondering: whether I'm actually going to be able to run a marathon this year because I might be getting strong, but my running is stuck at one pace.
Loving: my role with Flying Solo. It's one thing about this year that's been everything I hoped for and more.
Buying: new clothes for my kids who are both growing like weeds.
Watching: the footy!
Hoping: my footy team wins on Sunday (#gofreo).
Cringing: at Shane Warne.
Needing: a bit of quality time with my husband.
Smelling: the lovely bubble bath a friend gave me ages ago that I can now use because we now have a bath!
Wearing: jeans because finally the weather is cool enough to do so.
Following: this story with both sadness and dismay.
Knowing: that everything will alright in the end. And if it's not alright, it's not the end.
Thinking: fast and slow.
Admiring: my son for the huge leaps he's made with reading this term.
Sorting: out the logistics for Ant and my trip to the Philippines next month. We booked it six months ago … and now it's next month!
Getting: my head around the outline of my next book.
Bookmarking: Pip's post for 'how to write a book'!
Opening: endless cartons of coconut water for the endless green smoothies I am making at the moment (the whole family is getting into them.)
Giggling: at my kids giggling at each other. Best. Sound. Ever
Feeling: lucky. Because despite the challenges of this year thus far, I have much to be thankful for.
Wishing: the year would slow down a bit.
Helping: a friend do something for a job application (and she got the job! Yay!)
Hearing: many words of love and support over the past month and a bit … and they have been hugely appreciated.
---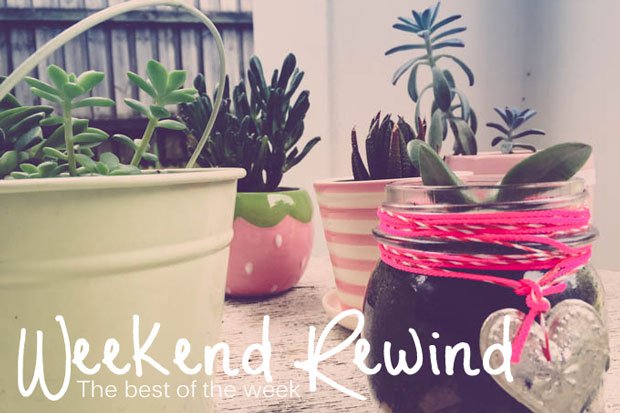 And yay, since it's Friday it's Weekend Rewind time again. Bron has gone on holidays so it's just myself, Sonia and Sonia rewinding today! 
Bloggers, why don't you link up your favourite post from the week just gone (it doesn't matter which of us you link up at, your post will be visible on all of our sites). Readers, why not check out some awesome blogs you may not have come across before.