Last Sunday, as I do every Sunday, I sat down and wrote down everything I had to accomplish for the following week (this week). I then turned that 'everything' into a to-do list, and distributed all those to-do's across the five working days of this week. 'Ambitious' doesn't even begin to describe the amount of things I'd set myself to get through. Added into the mix was that I mandated to myself that everything on my list had to be done either in my precious early morning writing hours … or during the working day. I was not allowed to get on my computer in the evenings.
Folks, I am proud to say, I've ticked every one of those tasks off. Yay me.
Only problem is … I can't repeat this week I just had. It was head down, bum up, uber-concentration mode for the entire week. It's just not sustainable because, as you know, I'm all about white space and there was no white space to be found anywhere. (Also, working under that kind of pressure makes me 'not my best self' ie. sub-optimal for those close to me.)
So this week in links, I want to talk about a few different approaches to to-do lists:
How are you with your to-do's? On top of it all or drowning?
---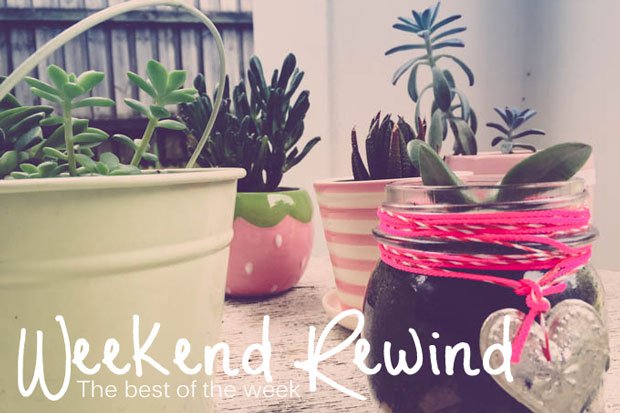 And it's Weekend Rewind time again with myself, Bron and Sonia.
Bloggers, why don't you link up your favourite post from the week just gone (it doesn't matter which of us you link up at, your post will be visible on all of our sites). Readers, why not check out some awesome blogs you may not have come across before.
Meanwhile, this week's super cool guest Rewinder is Zoey from A Quirky Bird. Make sure you pop over to her blog and say 'Hi!'