This episode of Straight and Curly was brought to you by Open Universities. Go to open.edu.au to check out the single module post graduate units they now offer!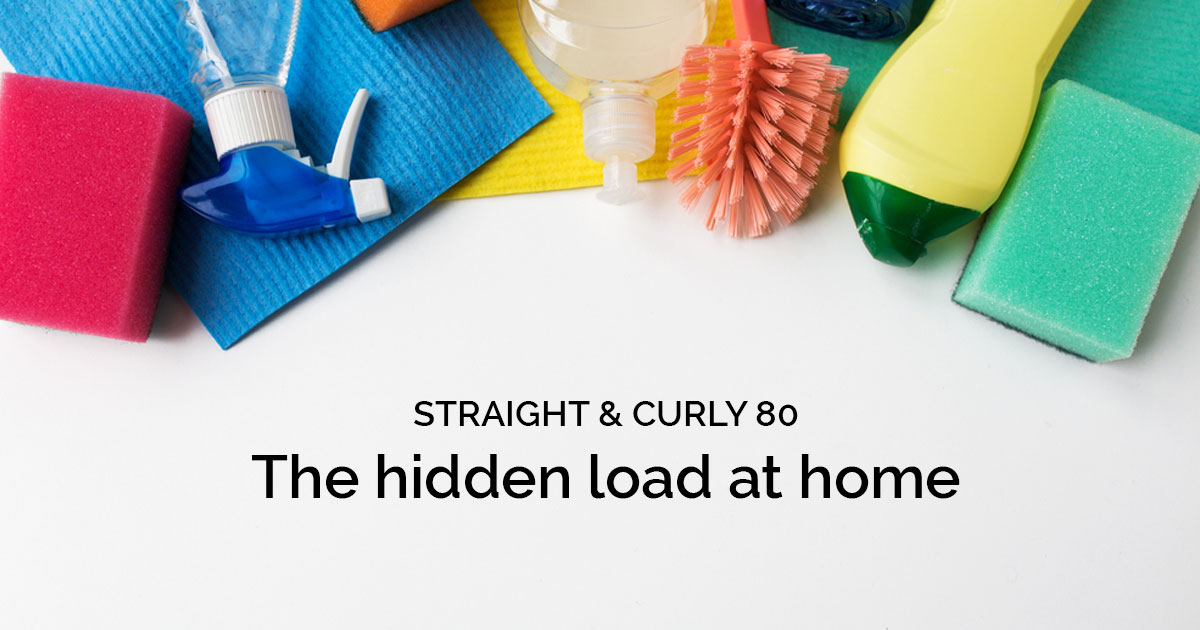 Given the image for this post is of housework stuff you're probably thinking, "Housework? That's not the hidden load at home. It's a very visible load!" And you'd be right.
You see, you can't find an image on Shutterstock that accurately sums up all the *thinking* one person in every household (and sorry, it's generally a female person), does. And that's the hidden load Carly and I are talking about in this week's episode of Straight and Curly. The myriad 'keeping track' stuff that no one notices gets done. Yet, the mental cost is huge for the person doing it.
We tread carefully in this episode but, in the end, it was hard not to have this conversation without making generalisations. So, while we realise the stuff we talk about this week isn't a reflection of every household, it's a reflection of many households. And things need to change.
For a primer on the topic, it's worth taking a look at this cartoon 🙂
Want to come talk about it? Join our Straight and Curly group on Facebook? It's free so what are you waiting for?!
Not sure how to listen in to these podcasts?
If you have an iPhone – the easiest thing to do is open up the Podcasts app (which is on all iPhones) and search for 'Straight and Curly'. When it comes up, simply subscribe. Once you're subscribed, all our episodes will automatically download to your phone (and we will love you to the moon and back).
On any device, you can also now listen to the show via Spotify! Just go to podcasts in Spotify and search for Straight and Curly.
You can also listen to the show directly via the player below 🙂