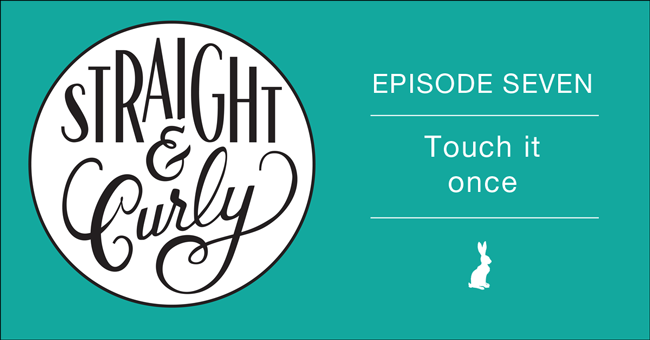 Today's topic sounds a lot ruder than it is. In essence it's saying you don't touch something/pick it up unless you intend to do something with it. Not the mail, your email or that dirty cup on your bedside table.
I couldn't believe I'd not come across this concept until the end of last year (courtesy of Kevin Kruse's book 15 Secrets Successful People Know About Time Management) while Carly's been doing it pretty much her whole life.
Does it work?
Yes!
How do you get more 'touch it once' in your life? We share some real life examples for your listening and productivity pleasure.
Like the show? The greatest thing you can do for us right now is subscribe on iTunes and leave a review there too 🙂
Not sure how to listen in to these podcasts?
If you have an iPhone – the easiest thing to do is open up the Podcasts app (which is on all iPhones) and search for 'Straight and Curly'. When it comes up, simply subscribe. Once you're subscribed, all our episodes will automatically download on to your phone (and we will love you to the moon and back).
If you're on your computer, the direct link to our show in iTunes is here. Once you've subscribed in iTunes, it will download our episodes into your iTunes and you can then add them to whichever iDevice you like from there.
And if all else fails, you can listen to the show directly via the player below 🙂