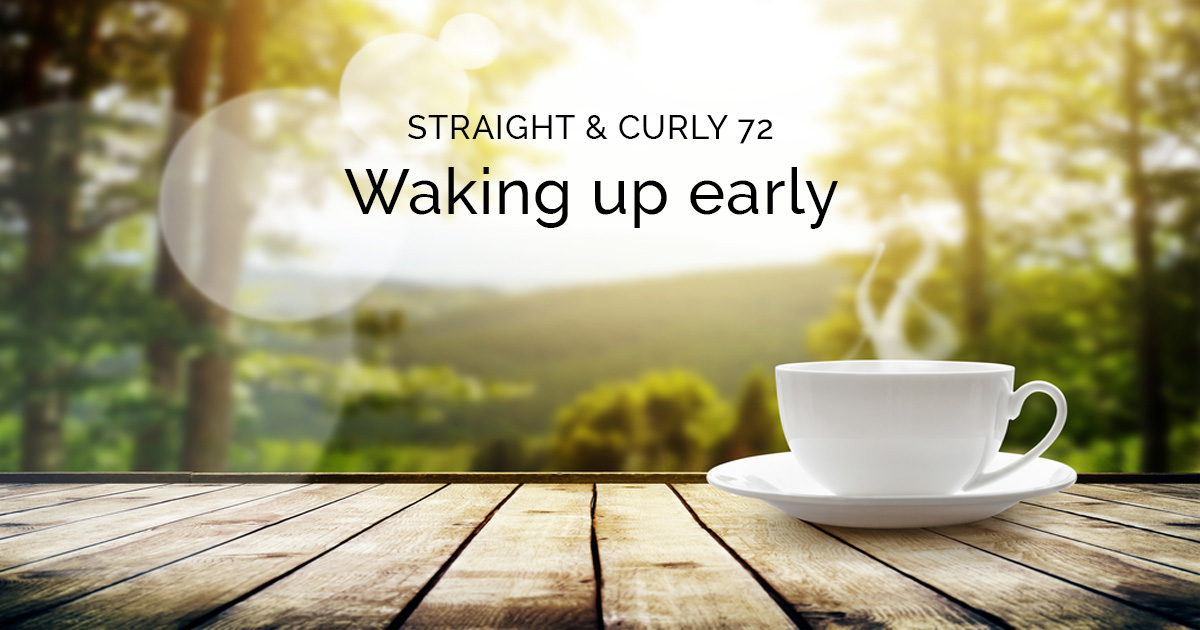 This episode comes straight out of one of the many amazing discussions that occur in the Straight and Curly Facebook group.
Laura wants to get up early but when her alarm goes off each morning, says she physically can't get out of bed. She asked the group for advice and there were so many great ideas shared, we had to turn it into a podcast.
Carly books non-refundable exercise classes.
I think Laura needs to change the story she is telling herself when the alarm goes off.
And no less than 15 other group members had tips of their own to share.
If you too would like to get up early but struggle with the snooze button every morning, you're going to love this episode!
Want to come talk about it? Join our Straight and Curly group on Facebook? It's free so what are you waiting for?!
Not sure how to listen in to these podcasts?
If you have an iPhone – the easiest thing to do is open up the Podcasts app (which is on all iPhones) and search for 'Straight and Curly'. When it comes up, simply subscribe. Once you're subscribed, all our episodes will automatically download to your phone (and we will love you to the moon and back).
If you're on your computer, the direct link to our show in iTunes is here. Once you've subscribed in iTunes, it will download our episodes into your iTunes and you can then add them to whichever iDevice you like from there.
If you're on an Android phone, you will need to first install a podcast app (Podcast Addict is one that's been recommended – there is a free version) and then search via that app for 'Straight and Curly'.
For a more detailed breakdown of the above, check out Nicole Avery's post here.
And if all else fails, you can listen to the show directly via the player below 🙂