To celebrate turning 40, I've challenged myself to blog for each of the 40 days leading into my birthday. This is post number 31. You can read all the posts here.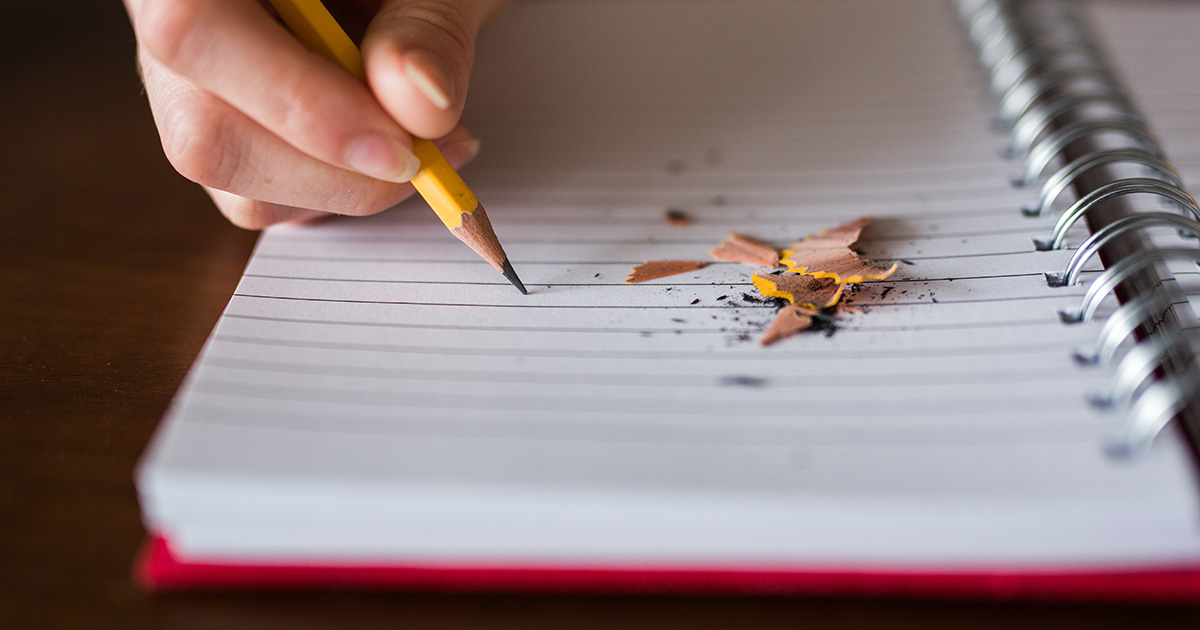 Seven years ago, deep in the grips of overwhelm and depression and with exactly zero 'free' time on my hands, I did what any sane person would do. I started a blog.
It was called I Love Pretty Things and it delivered exactly what it said on the box. I wrote about pretty things – usually things I came across in gift shops and art markets.
Because of that blog, I ventured back on to Twitter, a place I'd dipped my toes into a few times, but never managed to really 'get'. Well, I finally 'got' Twitter and while there, discovered the very large, very friendly community of Australian bloggers.
So cool!
Until then I thought blogging was just something people did for their businesses. I thought I was unique in doing it as a hobby!
Ha ha!
It wasn't long after this that the term 'passive income' crossed my radar, along with the fact that blogging was a known pathway to that promised land. The formula was (apparently) quite simple:
Start a blog > build a large audience > monetise that audience > retire to a hammock on the beach.
This looked like the perfect solution to all the problems I was having at the time so I went all in. Before long, I had no less than four blogs.
Not long after that I was on Twitter and The Problogger, Darren Rowse, tweeted about the blogging conference he was running. It was called PBEVENT.
Woo hoo! I was in. I couldn't wait to find out how to monetise these four blogs I had.
I flew to Melbourne, went to the conference, spent the whole day madly scribbling notes and soaking up all the knowledge, tactics and techniques on offer.
Meanwhile, there was a nagging voice in my head:
Mmmm. Building a blog and monetising it seems to be rather hard work. Most disconcertingly, none of these people who've successfully done it seem to be chilling out at the beach. They appear to be still working quite hard.
This was quickly followed by:
I'm pretty sure I don't want to do all the things required to make a blog a money-making venture. I just want to write.
So, that was awkward.
The come down from any conference is always hard. My come down after that event was brutal. What the hell was I going to do with these four blogs I had?
The answer was, shut down two of them.
I continued to blog on the Swish Design site because it was good for our Google ranking and I also love writing about business.
I continued to blog here.
And I decided I was never going to try and directly monetise kellyexeter.com.au through things like sponsored posts and brand relationships. I decided instead to use this site for two things:
A way to share my thoughts and ideas around simplifying life while still pushing to achieve big goals (and hopefully help others who were trying to do the same).
To build my profile as a writer and thinker.
These past two weekends I've been privileged to speak at the 2017 version of PBEVENT. Flying home from Melbourne this morning I had the opportunity to reflect with gratitude on all the opportunities blogging has afforded me over the years.
I've made the most amazing friends. I got to hang with some of them at dinner last night and don't think I stopped laughing for three hours!
I've had the opportunity to do some incredibly fun collaborations; my podcasts Straight and Curly, and Let It Be; the Simpler Way event I ran with Brooke and Alexx; the book I'm working on with James.
I've written three books.
I've been interviewed on many, many podcasts.
I've been invited to speak at conferences about things I am hugely passionate about. I love speaking!
I edited Flying Solo for two-and-a-half years.
It's put me in the position to offer a (new!) coaching service.
I've been able to put my words in front of people and have them read. I've been told those words have helped people feel less alone and hopeless, more understood, energised and empowered.
That last one there, that's the most priceless.
I love writing. I'd write even if no one was reading.
But it's so much more fun when they are!
So, if you're here and reading – thank you. It's hard to articulate just how much it means to me.
Photo by Thought Catalog on Unsplash